Fleurty Girl's Crabmeat Cheesecake Recipe
---
The recipe for Fleurty Girl's Crabmeat Cheesecake that she makes every year for the company Christmas party! It's always a hit!
This recipe goes viral every year. Here's the recipe in case you're ever looking for it. 
I make this every year for the Fleurty Girl Christmas Party. This recipe will become a fave at your holiday party. It's a fave at ours!
Fleurty Girl's Crabmeat Cheesecake:
I recommend Dorignac's or Trader Joe's or Costco for shopping and you have to buy full fat. (Reduced fat cheese doesn't melt right).
Ingredients
Ritz crackers(a sleeve goes in the cheese cake, the rest serve with cheese cake)
1/2 cup Shredded Parmesan or Romano Cheese
2 slices of bacon
yellow onion, chopped
1 cup Green onions(as desired)
1/2 Stick Butter melted
3 packs of 8 oz. Cream Cheese room temp
3 Eggs
1 Cup Heavy Whipping Cream
16oz Crabmeat (just buy the tub at Dorignac's or Costco)
2 Cups Swiss Cheese, shredded
Crush one sleeve of ritz cracker mix in melted butter and parm/Romano. Press mix into pie dish or spring pan to make crust.
Drain crabmeat and put on the side
Cook bacon, in left over bacon grease cook diced onion
Mix onions, green. Onion,bacon, cream cheese, cream, Swiss and eggs together in kitchen add mixer or with electric whisk
After everything's mixed fold in drained crab meat.
Pour mixture over crust and bake on 375 til solid and light golden brown. About 30 -40 minutes (will still be jiggly).
Let cool then place in fridge over night.
I use a 9-inch springform pan. For smaller gatherings, I split between two 7-inch springform pans. I usually pull out of the fridge an hour before guests arrive. Enjoy!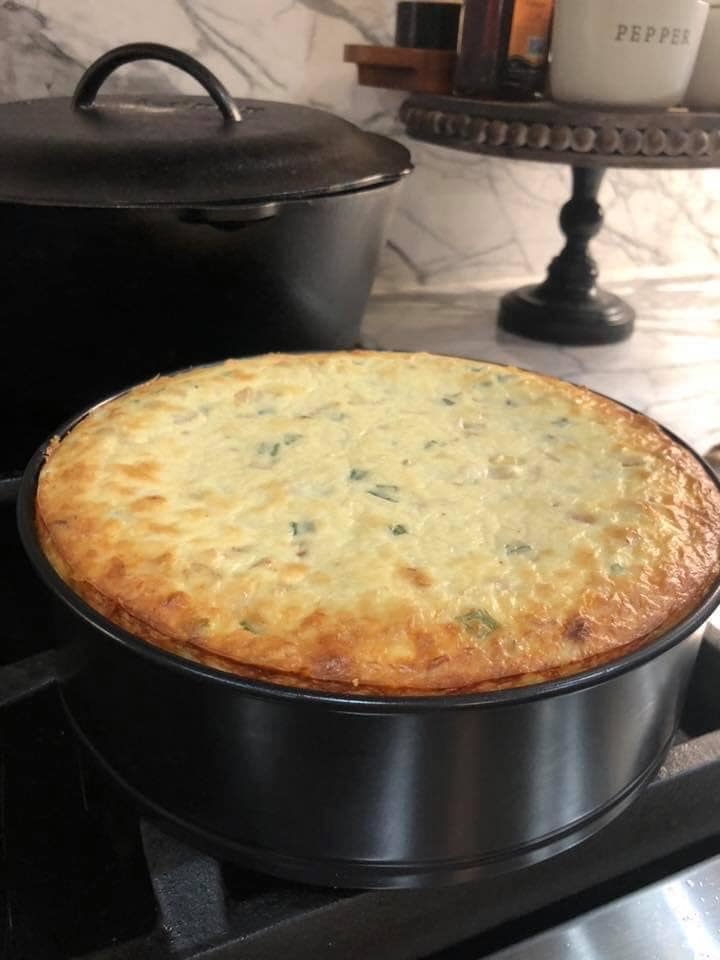 Right out of the oven! This is what it looks like before it cools and I put in fridge. Let cool in fridge overnight.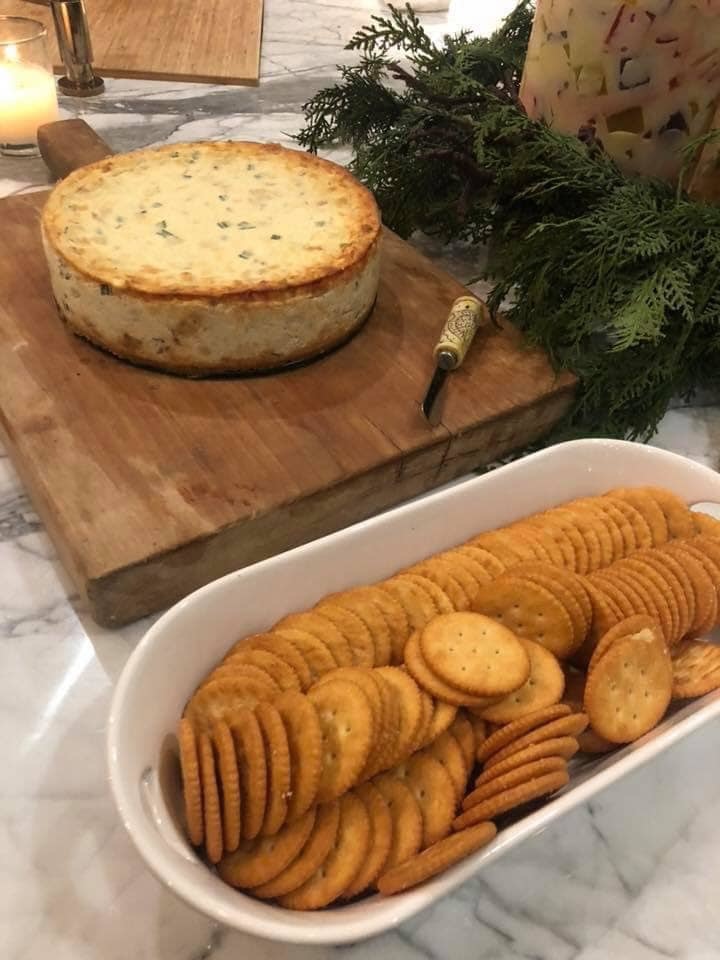 Take out the cheesecake about an hour before serving. You don't want it cold.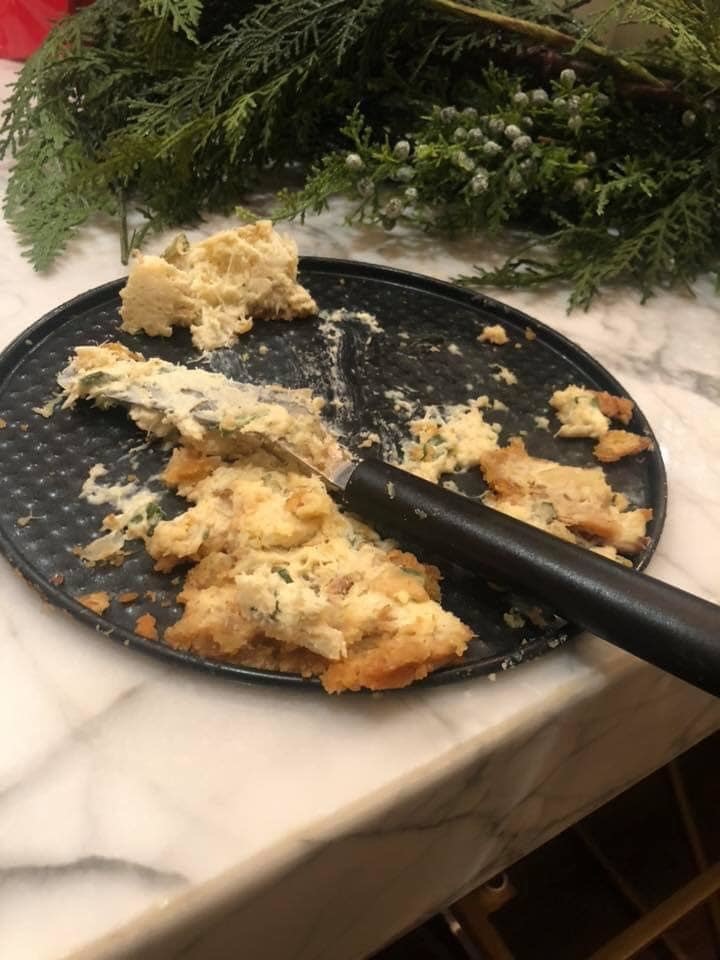 And this is what it looks like after! Always a hit!