20 Of The Best Christmas Gifts In 2018 For Everyone On Your List
---
'Tis the season for pampering. For gracious giving. For a much-needed dose of joy. Whether y'all are looking for cute and easy stocking stuffers or the unique gift that will satisfy even the pickiest shopper on your list, we've compiled some of the best Christmas gifts you can give this holiday season.
Stocking stuffers
Small, thoughtful, and always sweet, stocking stuffers are the easiest way to make Christmas morning special. All of these gifts are $20 or less, so you can mix and match for everyone on your list.
Whether you're sipping on an Old Fashioned or a Sazerac, connect to one of the original cocktail cities with this classy rocks glass featuring NOLA's famous streets.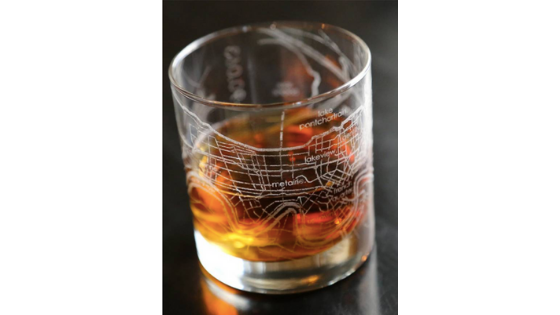 Got a Southern sweetie? These kitchen towels make cute and useful stocking stuffers they'll use all year long.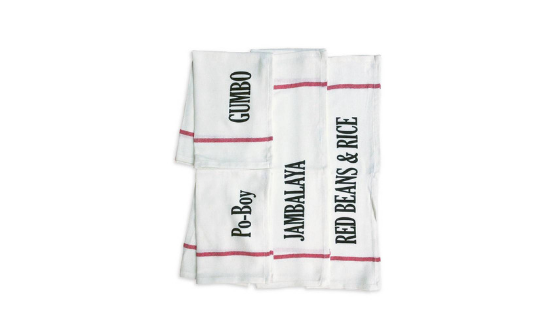 Share your sparkle this Christmas. These sweet key rings are affordable and make fun gifts for kids and adults alike.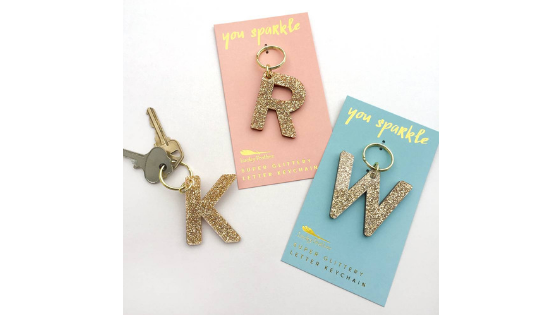 Okay ya'll—who else is in love with unicorns like we are? (Did we say "in love"? We meant absolutely devoted.)
These pom-pom clips can be attached to your favorite bag or added to your desk for a quick jolt of happiness.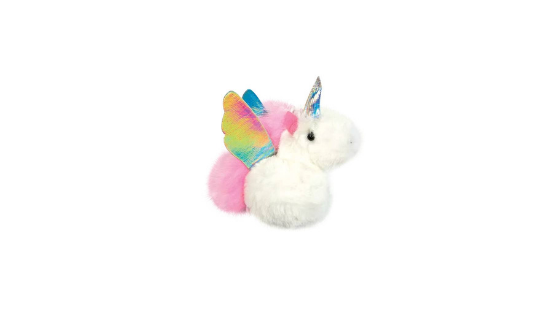 On those cold winter nights, there's nothing better than relaxing in a warm bath. (Add a glass of wine and a good book and we're never leaving.)
Really make it a winter-time treat with these holiday-inspired bath bombs. This set features four peppermint scented bath bombs, but we've also got a candy cane scented sparkly Santa and a sugar cookie scented holiday dinosaur.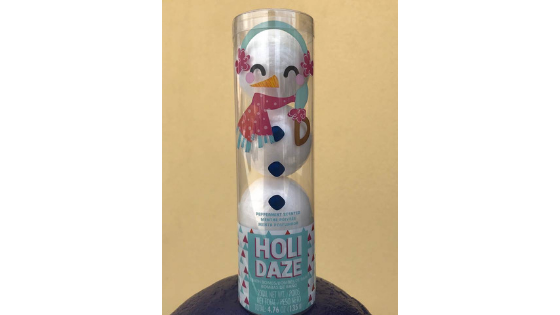 Unique gifts for the person who has everything
Every year it happens, doesn't it? That one person on your list already has everything you could think to buy them. Outwit them this year with this list of unique Christmas gifts. Many are made by local New Orleans artisans, so you'll only find these designs in our beautiful city.
Ready to get shopping?
Shout out your Southern welcome anytime anyone comes over. Made from 100% coconut husk fibers, this unique Christmas gift is sweet, practical, and ready to grace any door.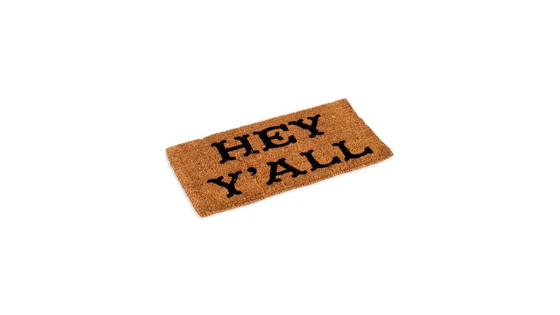 Found on the streets of the French Quarter since the 1880s, these unique blue and white tiles are part of what makes our city special.
Today, local NOLA artisan Danny Chinn at Preservation Tile creates these historic tiles using the same time-honored techniques, and now you can customize them to make the perfect personalized Christmas gift. Pick a name, date, or saying, and we'll craft them into hand-painted frames.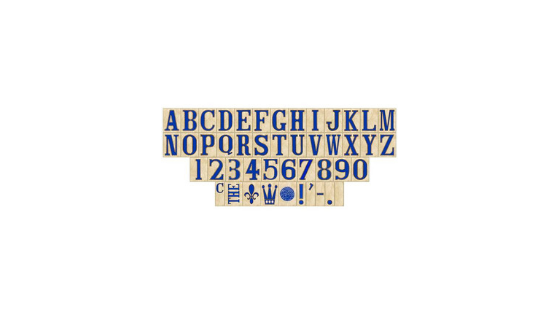 Fluffy and oh-so-adorable, llamas are the cutest. Give them a year-long smile with this llama tray with gold details.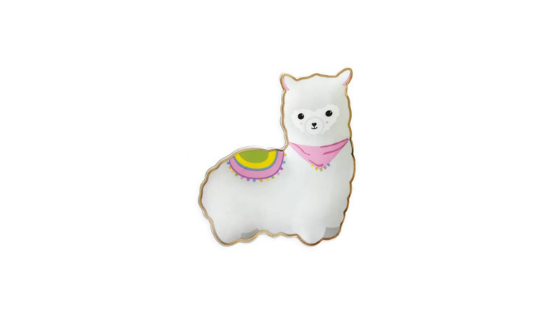 We're getting hungry just looking at this cutting board. Featuring Louisiana favorites like red beans and rice, gumbo, and jambalaya, this cutting board isn't just for dicing the holy trinity.
It is a beautiful kitchen accessory for the chef who loves New Orleans.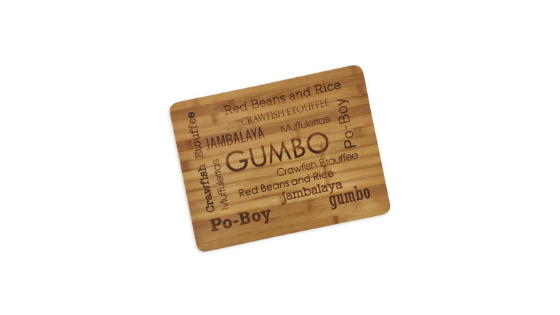 Does Drew Brees hold a place of honor in your home? (The answer is yes. The patron saint of total all-time passing yards deserves to be front and center.)
Love the fun of these candles? We've also got Dolly Parton, Betty White, Anthony Bourdain, Alvin Kamara, and more.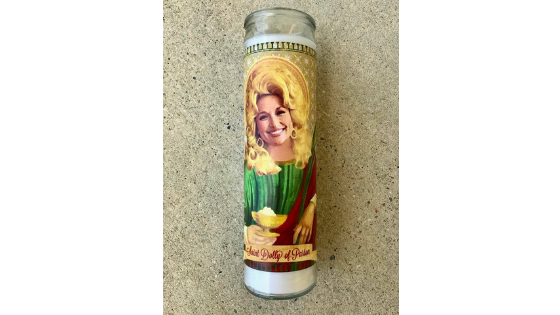 Christmas gifts for her
We're talking pampering. We're talking shimmer and shine and wine. We're talking the best Christmas gifts for her, many made from local artisans.
For when she just can't choose between diamonds and wine, make it easy and pick both! These fun wine glasses are available in either gold or rose gold.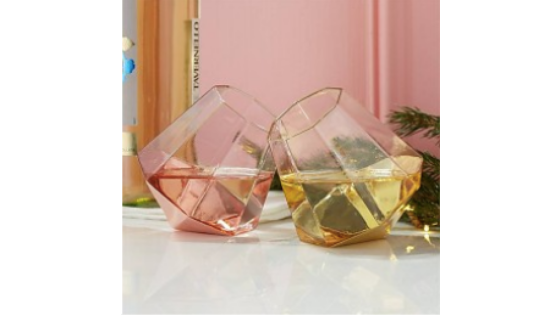 Local artisans, Crescent City Swoon, always come up with the most delicious concoctions (okay, but don't actually eat 'em).
This is one of our favorites—a champagne and honey infused bath bomb that's loaded with cocoa and shea butters and marigold petals for color. Even better? It's vegan, cruelty-free, as well as phthalate and paraben free. Basically, it's made of all the good stuff.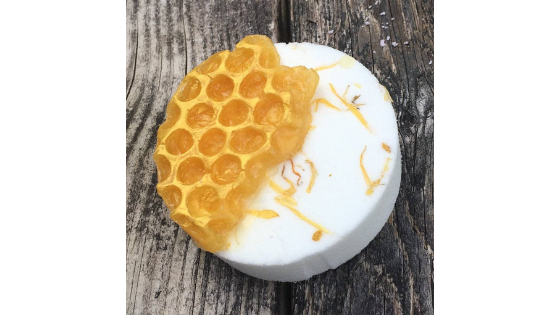 You can't deny their infinite wisdom. Whether it's football season or holiday season, it's always time to stay golden!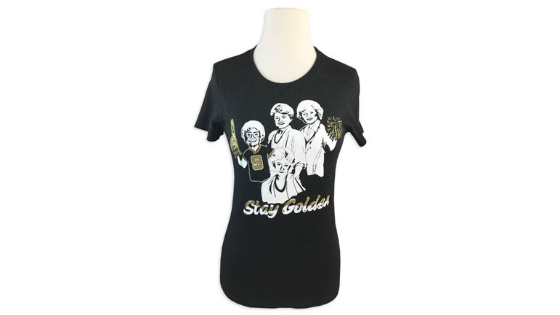 If she left her heart in NOLA, these gorgeous earrings will absolutely bring a smile to her face. Find 'em in gold or black.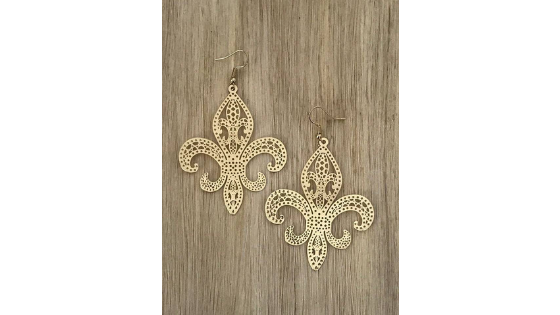 This cup is made out of magic. Don't believe us? With triple insulation, vacuum sealing, sparkly technology, it keeps beverages cold for 9+ hours, even out in the sun!
That rosé you love all summer long? You don't have to drink it in ten minutes anymore (unless you want to—we won't judge.)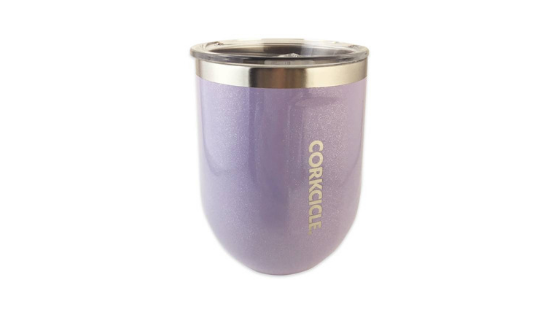 Christmas gifts for him
Need some Christmas gift inspiration for the men-folk in your life? We got you covered.
In Louisiana, it's always black and gold season. Combine his favorite city and favorite team with this shirt that's made for tailgatin'.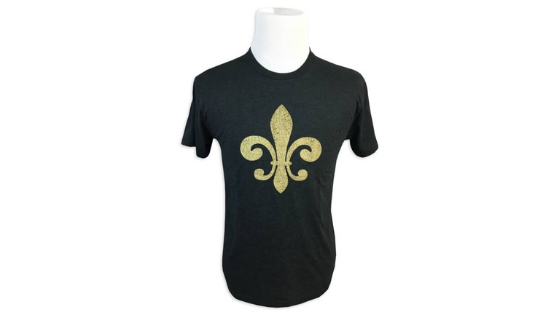 Featuring Bourbon, Royal, Chartres, and Decatur, these rocks glasses look beautiful on the bar or in the hand. Perfect for a budding mixologist.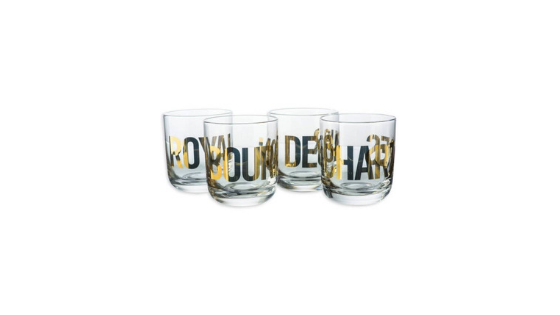 Does he have a sweet tooth? This box of eight pralines made by New Orleans Famous Praline Company is ready to ship around the world.
No matter where ya'll ended up, you can still get a taste of home.
Lookin' like it's just come from a crawfish boil, this hat brings Southern charm (and memories of boils) wherever he goes.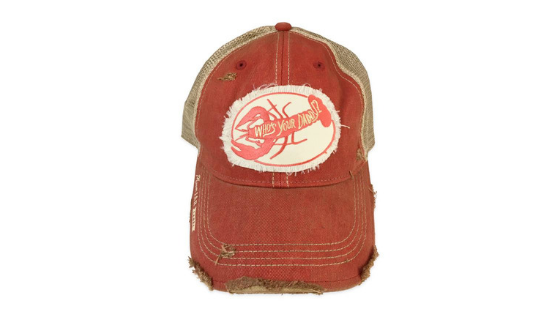 For the man who's got all the gadgets, make his charging merry and bright all year long.
This USB charging cable is 46 inches long, featuring 10 multi-colored LED lights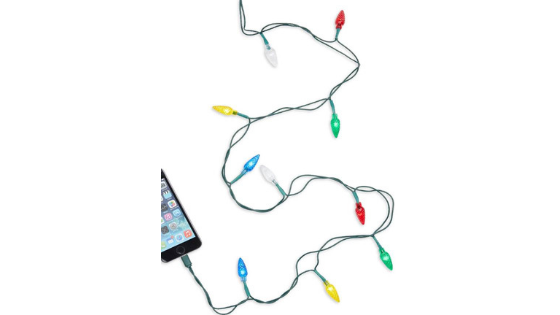 Find Your Christmas Gifts
If you're local, come by one of our Fleurty Girl stores to shop all of our Christmas gifts and stocking stuffers. Too far? You can get all of our Christmas gifts online now.