Are You Ready For It?
---
All of the Taylor Swift products we carry for Swifties at Fleurty Girl! We are ready for the Eras Tour!
Taylor Swift won't be bringing the second leg of her Eras Tour to the Big Easy until
NEXT October but fans are in for a special treat because the concert experience of the
summer is coming soon to the silver screen. It's no coincidence that the film release
date falls on Friday the 13th - a number that holds special significance with Taylor and
her fans. Swifties can express their love of all things Taylor in style with unique and one-
of-a-kind art, accessories and gifts available at Fleurty Girl!
Taylor's love affair with this classic accessory is well documented. Headbands are
classic, cute, and they're a simple way to add a little flair to any outfit. Make the whole
place shimmer when you walk in the room with this bejeweled beauty featuring gem
details and purple beads.
Whether you're lighting a bunch of candles to dance around the kitchen or you're just
hardcore shipping Taylor Swift and Travis Kelce after last week's Chief's game against
the Jets, Fleurty Girl has the gear you need. This white altar candle by local business
The Luminary and Co. features the "patron saints of cuffing season" and will look
perfect next to Taylor's Cardigan and Saint Taylor.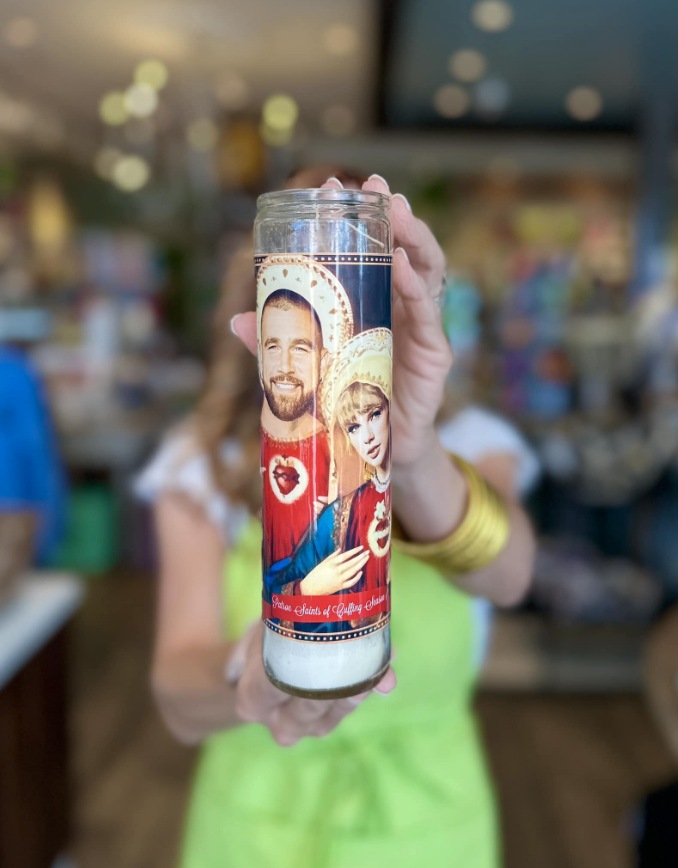 All eyes will be on your door with an original Taylor Swift door hanger! These beauties
are accented with micro holographic spotlight glitter on her sunglasses, lipstick, and in
her hair for maximum sparkle. They are locally produced by 504 Funk and printed on
PVC board with waterproof and fade resistant ink so they'll stay shining bright through
every perfect storm.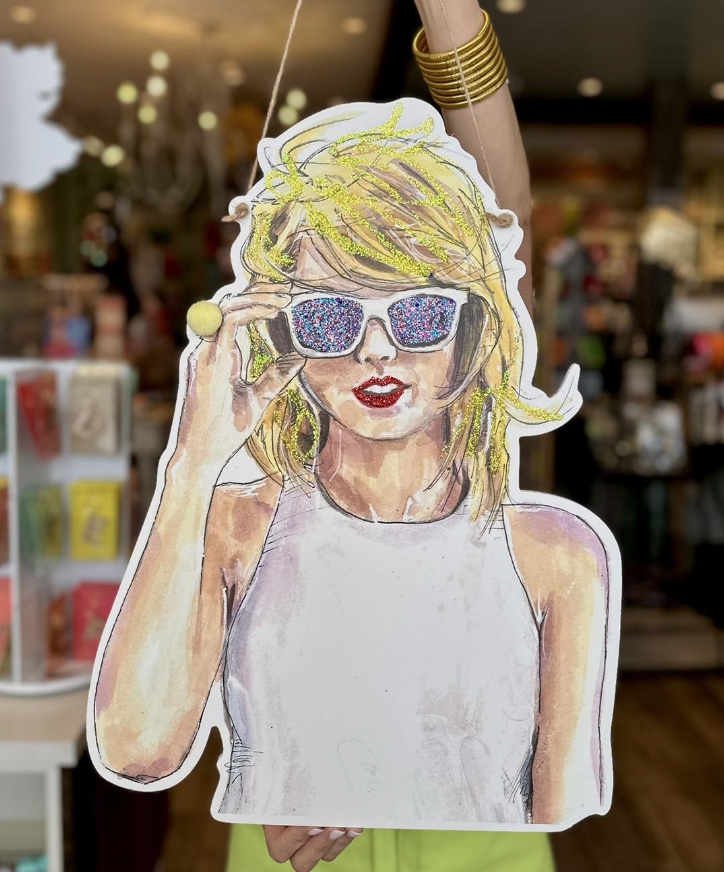 According to Taylor Swift, she started writing songs because, "when I'd have a difficult
day at school or I'd be going through a hard time, I'd just tell myself it's ok because you
can write a song about this later." This collection of carefully curated quotes from
interviews, public statements, op-eds, and more offers inspiration and advice straight
from the source on songwriting, heartbreak, breaking into the business, and learning the
lesson that stressing and obsessing 'bout somebody else is no fun.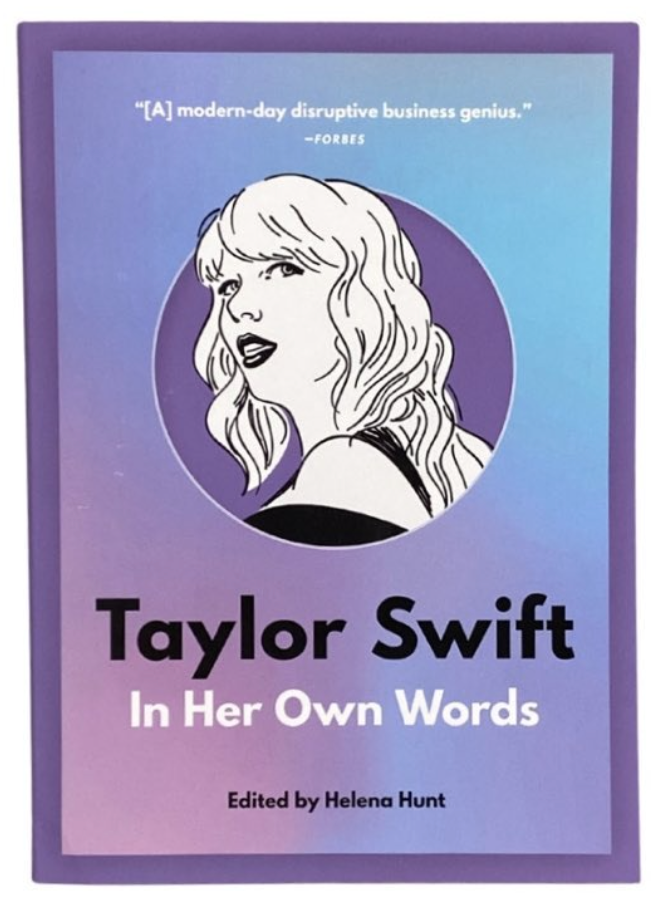 For the little Swifties in your life, this Little Golden Book biography written by Wendy
Loggia and beautifully illustrated by Elisa Chavarri offers a comprehensive introduction
to the Grammy Award winning star. It's perfect for young readers and makes a great gift
or just a great addition to your collection! Pair it with the brand new, updated version of
the best-selling Colour Me Swiftly book and fill it up like a rainbow with all of the colors.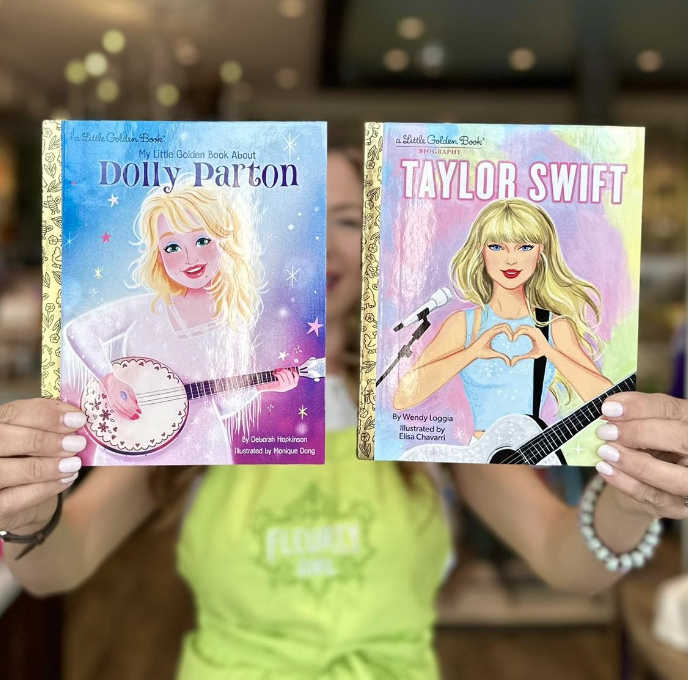 Hold on to the memories with one of the many Taylor Swift themed stickers available
now at Fleurty Girl. Add a little shimmer to your laptop or notebook with the holographic
Swiftie design or one of Taylor with her pink guitar. Pair those with the Eras Tour sticker
marking each of Taylor's iconic albums with its respective fashion statement.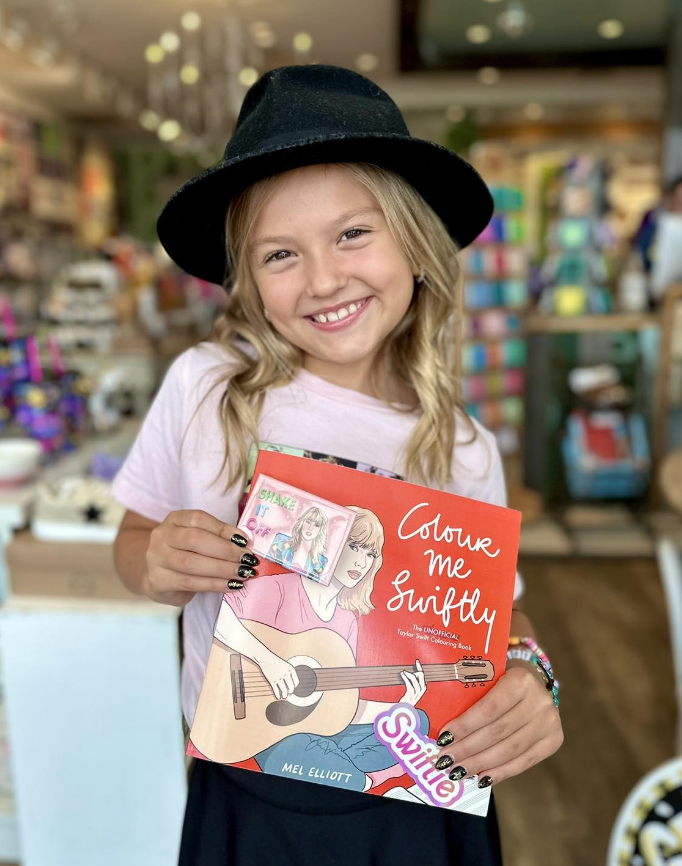 Tired of staring directly at the sun? Try these one-of-a-kind Eras Tour inspired
sunglasses available in a variety of shapes and colors. Each pair is decorated by hand
so no two are alike. Maintain the mystery and let the Fleurty Girl team choose a pair for
you by ordering online or stop in our closest brick-and-mortar to find the perfect pair
yourself.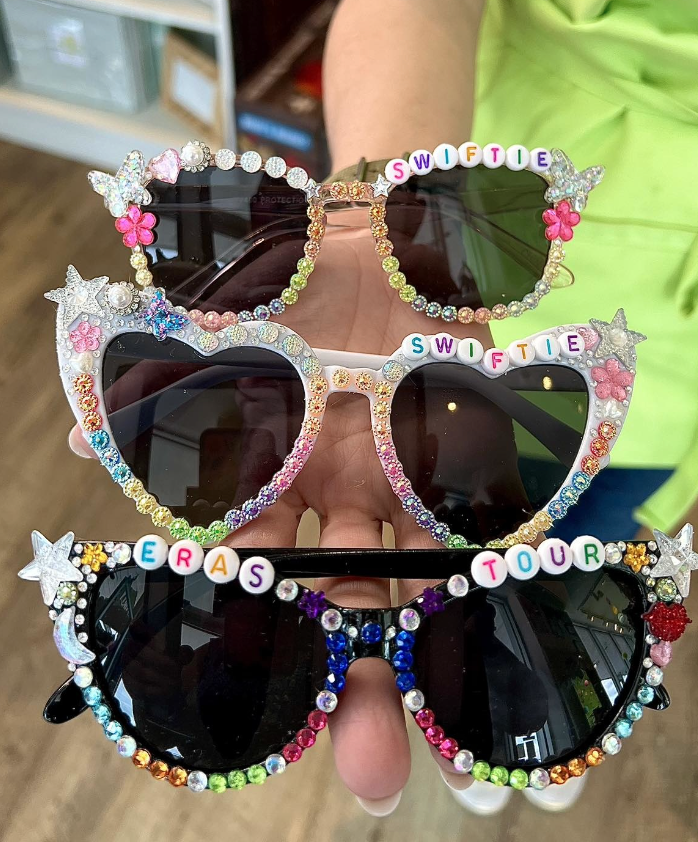 Put your eyes on the moment, now capture it, and remember it with your own "Look
What You Made Me Do" notebook. Finally, somewhere to keep your list of names. Fifty
pages of lined paper featuring an illustration of Taylor in her iconic sparkling Versace
blazer from the 2019 MTV Video Music Awards.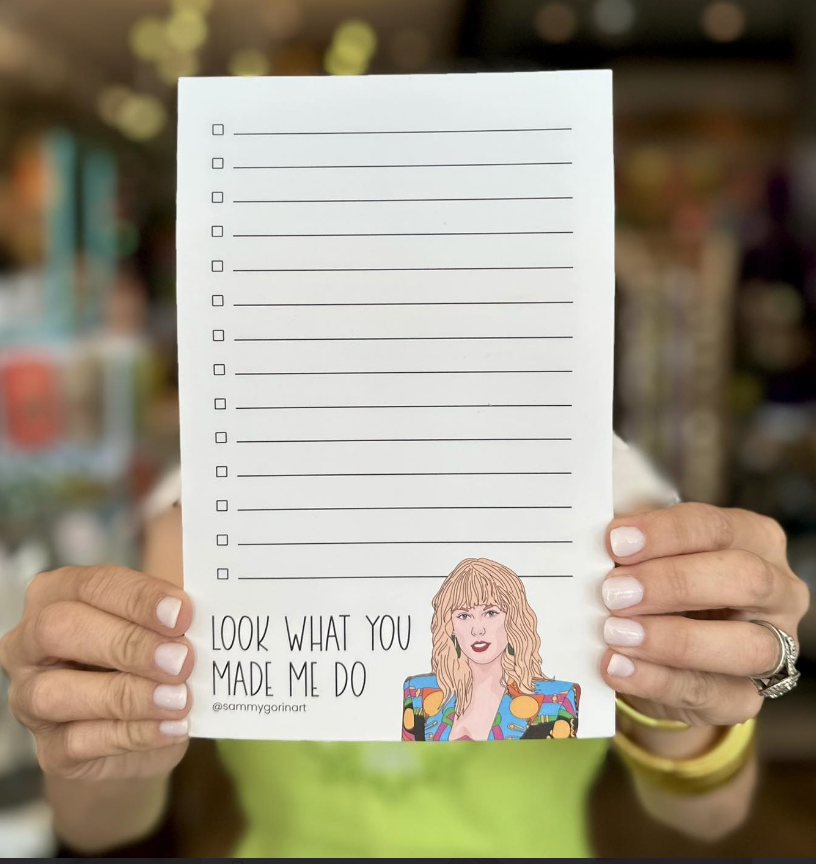 Back up, baby, back up, did you forget everything? Never forget to grab the keys again
with this bright pink motel keyring featuring Taylor Swift and the lyrics to her song "Anti-
Hero" from her latest album release, Midnights.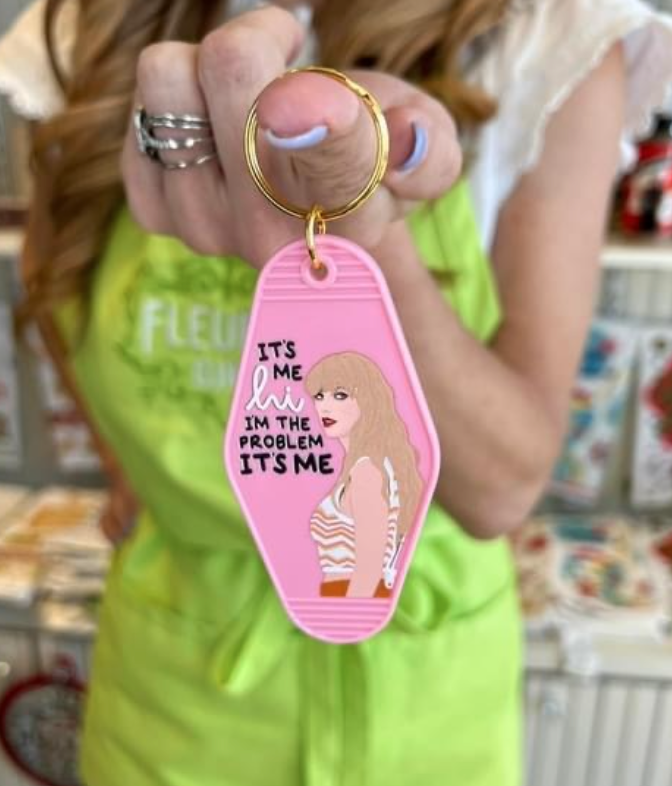 If you love the players and you love the game but you've got your favorites…we've got
the shirt for you. Leave it to Fleurty Girl to combine two of our favorite things with a one-
of-a-kind tee inspired by Swift's lyrics and the Saints' own Derek Carr!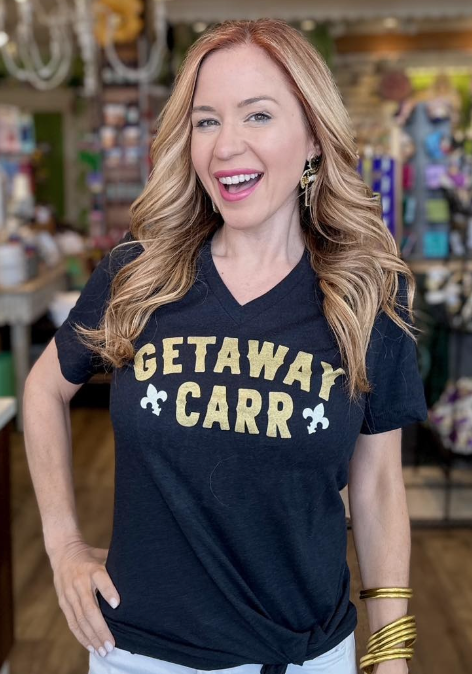 Sophistication may not be what you wear, but this beaded Swiftie purse strap doesn't
hurt! This strap is 49 inches from end to end and features silver beads with pink
accents. A second Swiftie strap option features pastel sequins with beaded butterfly accents.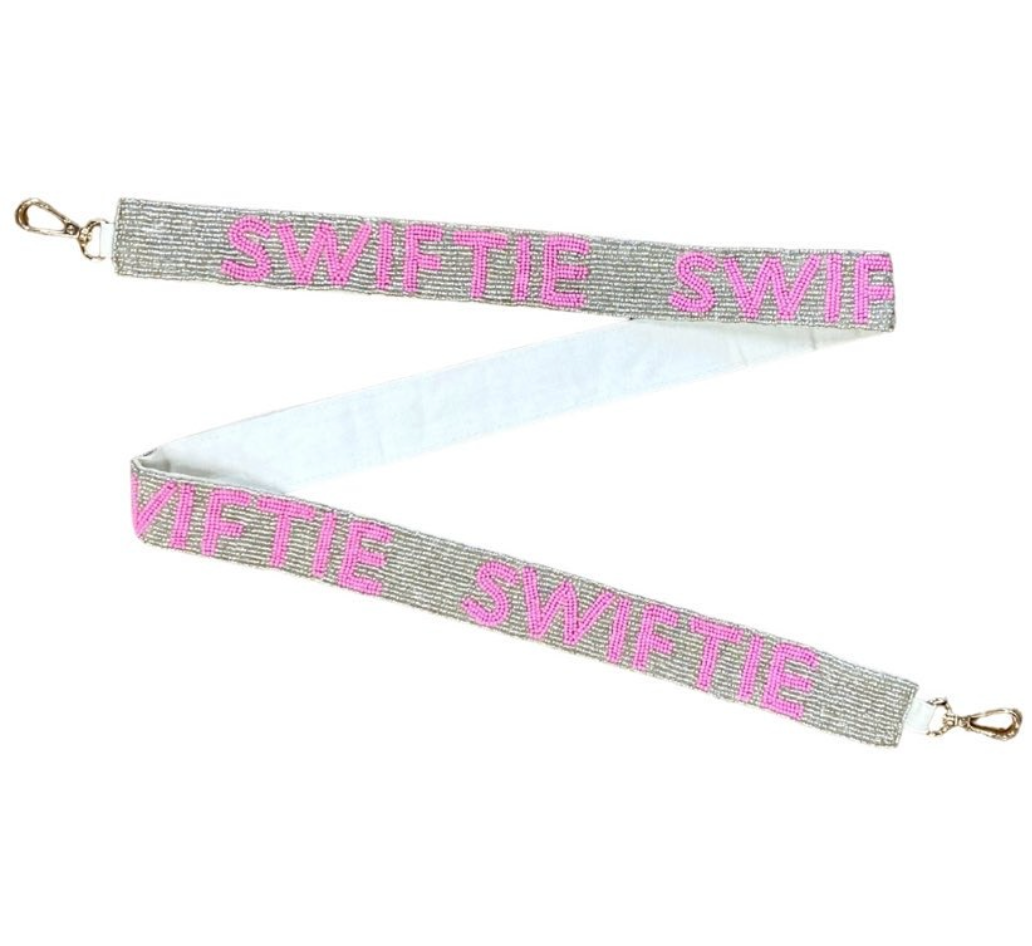 When you need a little reminder not to take things too seriously, this "Shake It Off"
magnet featuring an illustration of Swift will do just the trick. Use it to stick those positive
affirmations where you'll see them first thing in the morning because sometimes, you
gotta step into the daylight and let it go.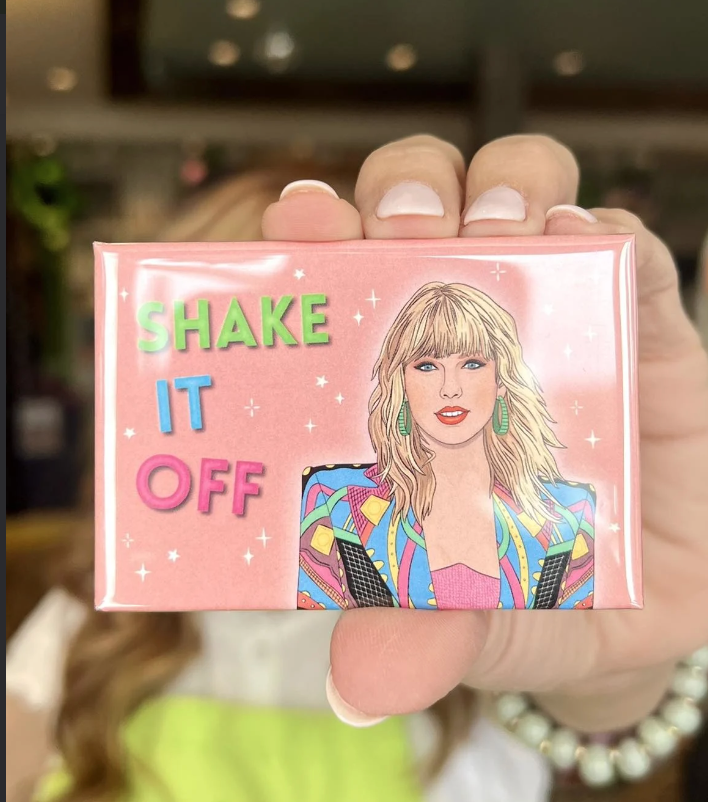 Taylor may have recently replaced her "J" necklace with a teardrop-shaped pendant set
with an opal (Travis Kelce's birthstone) but she has always been a fan of subtle
statement jewelry. Embrace the golden age of something good with this gold plated
necklace because the list of exes may be long, but Swifties are forever.